Why choose We Are Twine?
I simply LOVE my job – I bring this energy and excitement to your wedding day.
Providing a boutique service to all my clients, I meet throughout the planning process and give ongoing support. Being organised, I provide lots of planning tips and tricks for yourselves and the bridal party.
Being a boutique service, you know who you will be photographing your wedding day – me, and a second photographer of course!
On the day, I document all the loved-up moments that spontaneously occur and also provide any guidance needed during the location photos.
I dress professionally on your wedding day, after all, I am your guest!
I am there for you. If that means lending a hand with the bride's gown or pinning on a button hole, I can assist when you need it the most.
I pride myself on being professional and friendly and provide a calm approach on your wedding day. I also strive for a great rapport so that you feel comfortable, have a laugh, relax and enjoy yourselves.
Photography Packages
Wedding photography packages start from $3,400 and includes all day coverage and two photographers.
When booking your wedding with We Are Twine, receive a reduced offer to celebrate your engagement with a portrait session. Engagement packages start from $300 including 20 high resolution digital images, carefully edited and chosen by you.
Weddings between Noosa, Byron Bay and The Hinterland are included in the standard package.
I love destination weddings!  Get in touch about additional travel costs.
Contact We Are Twine via the contact page as I would love to meet with you to chat in more detail about your wedding photography wishes, packages and products on offer.
Maternity, newborn and family portrait packages start at $450 which include an hour portrait session in Brisbane with 40 digital images supplied, carefully edited and chosen by you. Click here for more information.
Two photographers
You are always provided with two wedding professional photographers with the primary being me, Amanda.
Having two wedding photographers is invaluable to your wedding day. Having a second shooter allows me to be in more than one place at one time. I am able to capture the big picture of the day, whilst my second shooter can focus on different details at the same time.
It also allows us to capture a variety of images creatively, through different angles and compositions.
We bring a relaxed, fun and professional approach to each wedding, lending a hand wherever needed.
Locations
I am based in Brisbane, Queensland, travel up and down the coast, interstate and also available for overseas.
I would be honoured to photograph your wedding, no matter the location.
Let's chat
I would love to meet with you both, in fact it is very important to me.  It is essential to that you connect with your photographer, especially since you will spend most of your time on one of the greatest days of your life together with you.
Looking through the pages, I'm hoping you are feeling all warm and fuzzy through the love stories that have been shared. Just jump over to the contact page and I would love to tee up a time to discuss your exciting wedding plans.
QUEENSLAND | AUSTRALIA | DESTINATION WEDDING PHOTOGRAPHER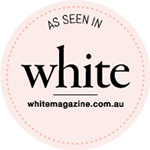 pinimage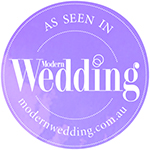 pinimage

pinimage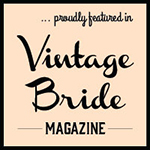 pinimage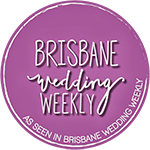 pinimage